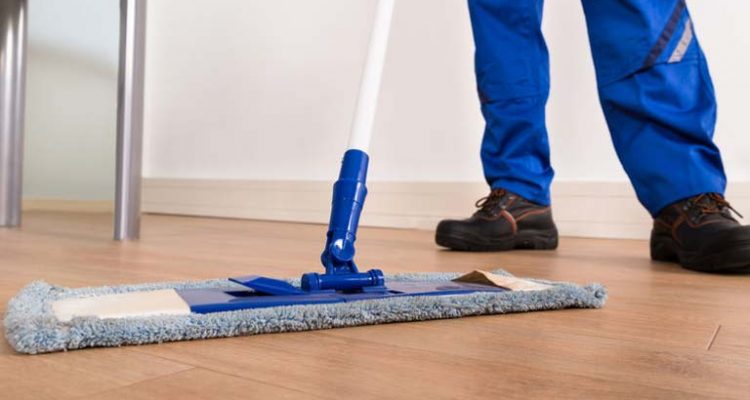 What Are The Best Cleaning Solutions For Your Office
The cleanliness of your business projects the image you want your customers and employees to have of you and your brand. A sanitised workplace is a happy and healthy workplace and is more welcoming for visitors.
How often you clean your business premises will depend on the amount of foot traffic coming through together with the nature of your business. Companies that are in the hospitality industry, for example, need a daily cleaning schedule in place.
Whilst some firms can educate staff to maintain a clean and tidy workplace, there is a requirement for a thorough deep cleanse. Carpets, keyboards and workspaces breed millions of bacteria and allergens which can cause illness. Clean offices have been shown to boost productivity and welcome customers.
Hiring a professional cleaning service ensures hygiene issues are carried out properly with the best equipment and cleaning solutions for the job. And there are many reasons why it makes good sense to maintain a professionally cleaned and sanitised working environment.
Professional Office Cleaning Services
Hiring professional cleaners on a permanent basis ensures your business premises is kept in good condition and does not cause any hassle or inconvenience to your staff.
A reliable cleaning team are self-sufficient, supervise their own work, provide their own equipment and specially-formulated cleaning solutions and organise a cleaning schedule – not to mention professional cleaners understand the typical hygiene issues in a workplace and know the most advanced cleaning techniques.
There are various types of cleaning services. Often times, tasks will be adapted to suit the individual needs of a business. Commercial properties with carpeted areas, for example, require hoovering every day but also need steam cleaning at certain intervals throughout the year.
Professional carpet cleaning helps to ensure the dirt and grime is thoroughly pulled out of the carpet fibres. The result not only leaves you with a smart, clean carpet but also maintains a deodorising freshness in the room.
Other services that often go without consideration include tile and grout cleaning to prevent the build-up of mould in toilets, hard surface cleaning, furniture and upholstery cleaning, and lastly, air ducts. The latter helps improve indoor air quality and extend the life of air-conditioning equipment.
Cleaning Solutions for Work Environments
The amount of bacteria that builds up in an office is astonishing. Studies show there are over 52,000 germs loitering round the average desk – that's 400 times more than a toilet seat.
It has been discovered the most contaminated areas are places that are commonly overlooked. They are sink faucet handles, kitchen appliances, mugs, doorhandles, telephones, water fountain buttons, photocopiers and vending machines.
Hiring an outsourced cleaning company ensures you reach the areas that pose the biggest risk of illness. Professional cleaners use the most powerful disinfectants and know the latest cleaning standards.
Reliable cleaning services use specialist techniques and advanced cleaning solutions. Industrial strength cleaning agents effectively eliminate the dirt, dust, grime and germs without causing damage to valuable office furniture or equipment.
Professional cleaners also have effective tools and the know-how of when certain areas need a special deep clean.
In order to protect your employees from contracting avoidable an illness, maintaining productivity levels and inviting customers, professional cleaning services are the best solution – because they have the best cleaning solutions.